Services
Software Development
Database Design
Database Implementation
Project Management

Technichal Support
Administrative Support
Website Development
Consultancy
Business Efficiency with Software
Managing big business requires insight analysis for effective decision making. Reaching your full potential can be difficult with high workloads consisting of many small tasks. Say no to paperwork, data retrieval and even problem investigation with a business mananagement system!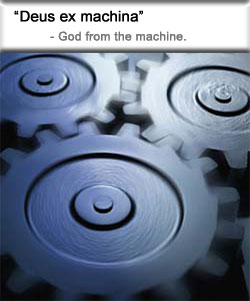 Your staff will enjoy the same benefits. Key performance indicators tailored to your company will allow the business management system to alert staff when a certain issue requires their attention. Data retrival of customers, products and accounts can be achieved instantly and paperwork is automatically generated by the software. The business management system effectively acts like a personal secretary to every member of the company. Directors, managers, accountants, sales and adminstration will all be working from the same data at the same time. Complete efficiency is achieved.
Business Management Solutions
If your marketplace is established and thriving, it is likey that a suitable business management system already exists. Please call us for your free consultation to help you find the best solution for your company.
Bespoke Software
Applications
Why Bespoke?
Project Management
Bespoke software commisions are undertaken for large projects. AGT has produced:
Sales forecast systems
CRM systems
Stock Management systems
Data Management systems
Company Registration systems for the UK Government Gateway
An internet spidering application (data mining / data harvesting)
If your marketplace is relatively new then you should consider commissioning a new software development project.
Pioneering a new software solution with AGT will help you to grasp and maintain a high percentage market share. You can enjoy better efficiency and a greater capacity to offer your products and services while improving profit margins.
AGT business management software has been succesfully delivered to market leaders in several industries. One client informs us that their sales team have improved efficiency by 200% due to automated methods offered by our system. Enterprise software solutions are available to any company with an annual turnover greater than £500,000. We guarantee to reduce overheads and increase your productivity.
If your company is interested in search engine marketing, website development and a business management system then why not simplify your project management by commisioning AGT Web in all these areas. The result will be faster development and a reduction in overall costs.
Contact us for more information about this special opportunity and a free consultation.
Click one of the case studies below to see how we have vastly improved the profit margins of other businesses.
Call us today and one of our expert systems analyists will explain how we can create a bespoke business management system to suit your needs.
More Services by AGT